Sangor - Sangria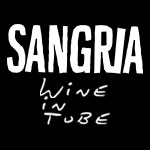 Sangria Sangor is a refreshing and sweet drink made from tempranillo and garnacha red wine varieties mixing with the extracts of natural mediterranean fruit juices.
Mixing it with our very own tropical fruits, over 50 recipes of sangira cocktail drinks could be created.
May it be for evening punch, or your welcome drink; make use of our unique product to avoid the hassle of looking for multiple ingredients when you have it as a single liquid.
---